About Talk Nua

Talk Nua is for making communicating with your child easier & more meaningful.
My goal is to help you feel skilful when talking with your child.
I'm not making any grand claims here about miraculous moves that work every time.  Nothing works every single time & children can wise up to our tactics quickly! As parents, we need an array of skills for doing one of the world's most challenging jobs.
I do promise to keep things short & simple,  with clear instructions as to how to carry out the suggestions in the real world!
So here's a bit about me:
I graduated from Trinity College, Dublin in 1994, 2000 & again in 2013- I just couldn't stay away! I did a degree in speech & language therapy (pathology for American visitors). Then I did a masters in linguistics, exploring the nitty gritty of conversations. I liked that so much I did a Ph.D. in it too!
What else?
Although originally a Kerry girl, I live in the gorgeous city of Galway in the West of Ireland with my lovely husband & our little girl.
When not reading everything I can get my hands on about communication/parenting/psychology/personal development, I'm most likely to be found making deliciously healthy sweet treats, knitting, colouring, or talking!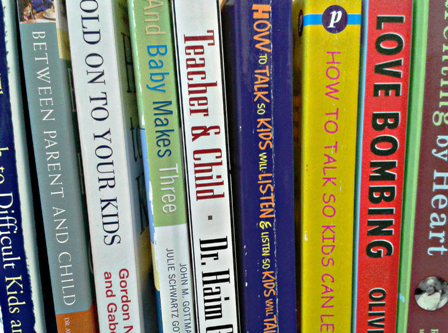 Professional Bio
I'm a lecturer, author, researcher, & lover of all things to do with speech, language, & communication. I have over 20 years' experience of working with families & 14 years' experience teaching in university. I have done extensive research in communication: parents' experiences of speech & language therapy, how newspapers tell stories about adults with communication problems,  how midwives & pregnant women talk to each other during hospital visits, & more.  I'm passionate about humanizing the health care & education systems by showcasing the importance of how we say what we say. I'm also passionate about understanding children's perspectives in communication with adults so that we can communicate more compassionately with them. I'm currently a lecturer in speech & language therapy at NUI Galway on the lovely west coast of Ireland.