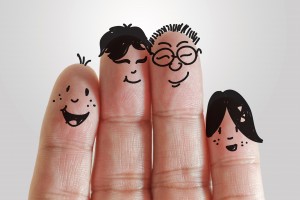 Mary-Pat is an exceptional Speech and Language therapist.  Her calm, patient, affable but firm manner of working is a great help in an area where frustration is common.  Her innovative approach and hard work made a huge impact on our daughter's life.
Gotzone & Peter, Parents
Mary-Pat has a great rapport with children and teenagers, is creative in her approaches and is very supportive and helpful to parents and families.
Mairéad Ó Dómhnaill, Parent
Mary-Pat is passionate about person-centered communication in everyday life. She enjoys problem solving & working out what is going on in interactions between people. She is also creative & resourceful in finding ways of enhancing communication interactions so that they are more enjoyable and fulfilling experiences for all involved.
Dr. Rena Lyons, Head of Speech and Language Therapy, NUI Galway, Ireland
We found Mary-Pat to be excellent. She is very easy to work with & is very professional. She worked very well with our daughter Ciara who has autism. We would highly recommend her to any family.
Caroline H., Parent

 Thank you so much everyone for taking the time to write such kinds words.